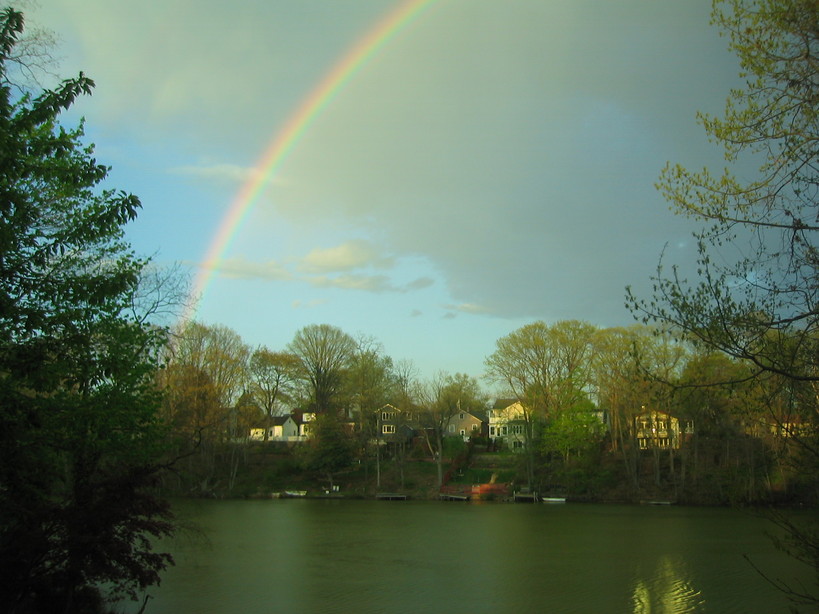 The name "Matawan" comes from a Native American Lenape word and Matawan can be found in Monmouth County, New Jersey.  According to one tradition, the community was named "Matawan" after an Algonquian term which meant "where two rivers meet". However, another tradition states that it was derived from an Indian word meaning "enchanted skin".   Matawan is part of the Bayshore Regional Strategic Plan, an effort by nine municipalities in northern Monmouth County to reinvigorate the area's economy by emphasizing the traditional downtowns, dense residential neighborhoods, maritime history, and the natural beauty of the Raritan Bayshore coastline.
Matawan was founded by Dutch settlers in the 17th century (Matawan celebrated a tricentennial in the 1980s). Scotch-Irish settlers from New Hampshire later named the town New Aberdeen.  It was changed, but neighboring Matawan Township took the name of Aberdeen in 1970s.  As of the census of 2000, there were 8,910 people, 3,531 households, and 2,376 families residing in the borough.  There were 3,531 households out of which 30.2% had children under the age of 18 living with them, 54.3% were married couples living together, 9.1% had a female householder with no husband present, and 32.7% were non-families. 25.6% of all households were made up of individuals and 7.8% had someone living alone who was 65 years of age or older.   The median age was 36 years, and the median age was 36 years. 
Matawan is an ideal place to raise a family. As a suburban hideaway, Matawan's transportation options make commuting to the city comfortable and quick, offering express train service in just under one hour. Easy access to New York City is provided by New Jersey Transit's North Jersey Coast Line, the New Jersey Transit bus line, the Academy bus line in nearby Hazlet, or by car via the Garden State Parkway at Exits 120 or 117.
Lake Lefferts, a one block walk from downtown Matawan, offers a boat launch, boat and canoe rental, and is designated for recreational use. Offering both tree lined residential streets as well as neighborhoods with larger properties, Matawan presents a wide range of housing for even the most discerning buyer. While the nightlife, culture and arts is not far away, Matawan offers a quiet, family-oriented oasis situated between major metropolitan hubs.
Matawan is part of the Matawan-Aberdeen Regional School District (MARSD), together with the neighboring community of Aberdeen Township. Schools in the district (with 2005-06 enrollment data from the National Center for Education Statistics[22]) are Cambridge Park Developmental Learning Center (Preschool; 55 students), Cliffwood Elementary School (Grades K-3; 431 students), Ravine Drive Elementary School (Grades K-3; 351 students), Strathmore Elementary School (Grades K-3; 472 students), Lloyd Road Elementary School (Grades 4-5; 603 students), Matawan Aberdeen Middle School (Grades 6 – 8; 926 students) and Matawan Regional High School (Grades 9 – 12; 1,052 students). The MARSD Central Offices are located at 1 Crest Way, in Aberdeen, New Jersey.
If you have questions about homes in Matawan, please call 732-513-0039 to discuss your preferences.